Mystique Stylists
We're happy to introduce you to our amazingly talented team here at Mystique Hair Design.
Each member of our team has been purposefully chosen because of their particular skill set.
All Stylists have graduated from hair school and have successfully passed
Mystique's own Protégé Program, while our Protégés are currently be trained through the program.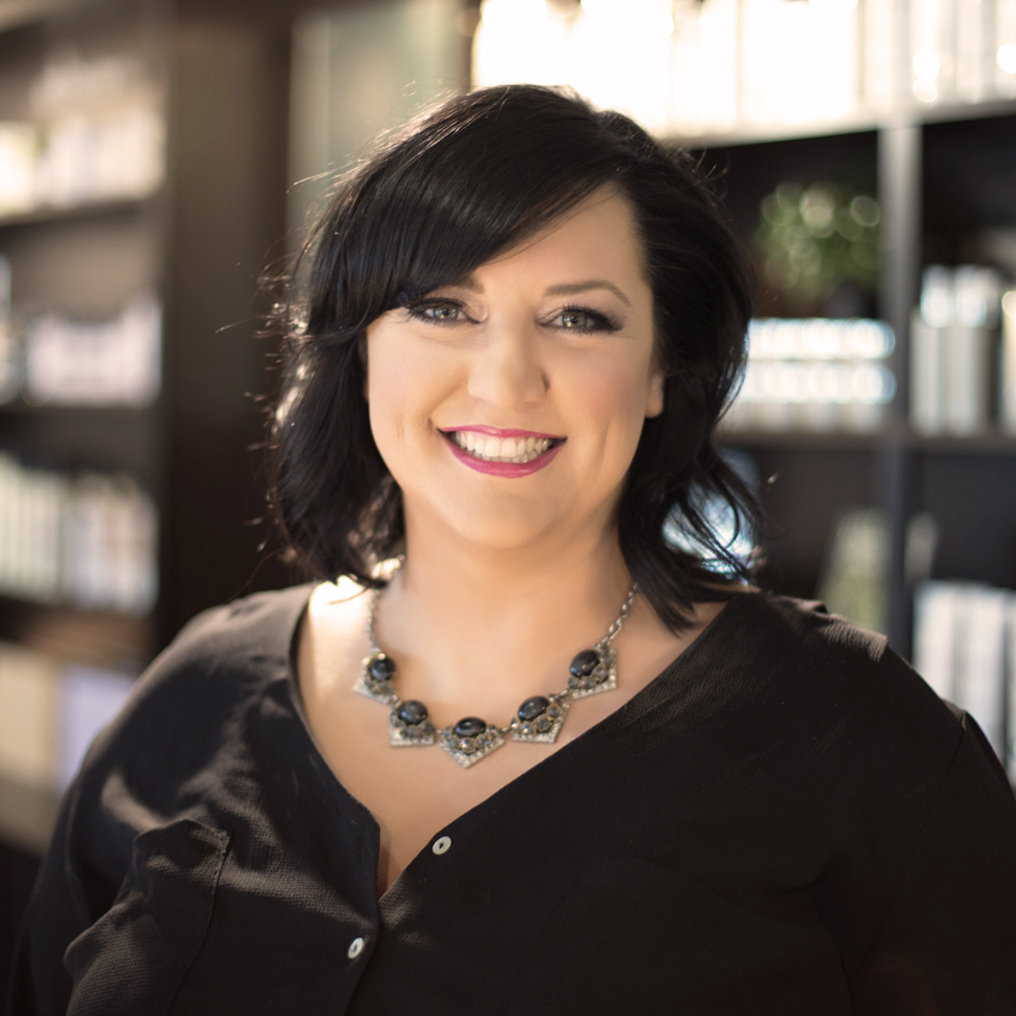 OWNER + CREATIVE DIRECTOR
Stephanie realized her passion and skill for beauty when she picked up her first pair of scissors in 1997. She is highly trained, having attended London School of Hair in Vancouver and continuing her education constantly, achieving numerous certifications since she opened Mystique's doors back in 2005.
Stephanie's charismatic and loving personality defines Mystique. Not only did Stephanie design Mystique from the ground up, she is constantly designing everyday with her clients. Her belief in constant training and advanced classes sets her apart from many salon owners in the industry. Her constant vision for Mystique inspires her staff and clients as does her dedication to the community. Steph has an amazing ability to motivate young stylists and is often asked to speak at local training schools. Mystique is not just her business, it's her family.
Stephanie's advanced cutting and colour knowledge has been recognized internationally through various competitions and she shares that knowledge with the team she leads at Mystique. She not only brings strong leadership to the salon, but a joy that feeds the creative passion of those around her.
SENIOR HAIR DESIGNER + STYLIST MANAGER + PROTEGE INSTRUCTOR
Brandie has the most fun and energetic personality, with talent far beyond our wildest dreams. She creates every colour and cut with knowledge and confidence. But that's not only because of her abundant personality - it's also because she brings a uniquely creative sense to her craft, a sense that respects her client's wishes while at the same time surprising them with exciting new possibilities.
Brandie joined Mystique in Dec 2009, bringing with her a wealth of experience. With an exhaustive list of international trend and advanced hair classes under her belt, Brandie's expertise in colour comes to life in the chair. Trained in Vancouver and Paris, Brandie has also competed in international hair competitions and fashion shows.
Brandie loves coming to work every day and cherishes the collaborative and creative environment that boasts a welcoming atmosphere for both staff and their clientele.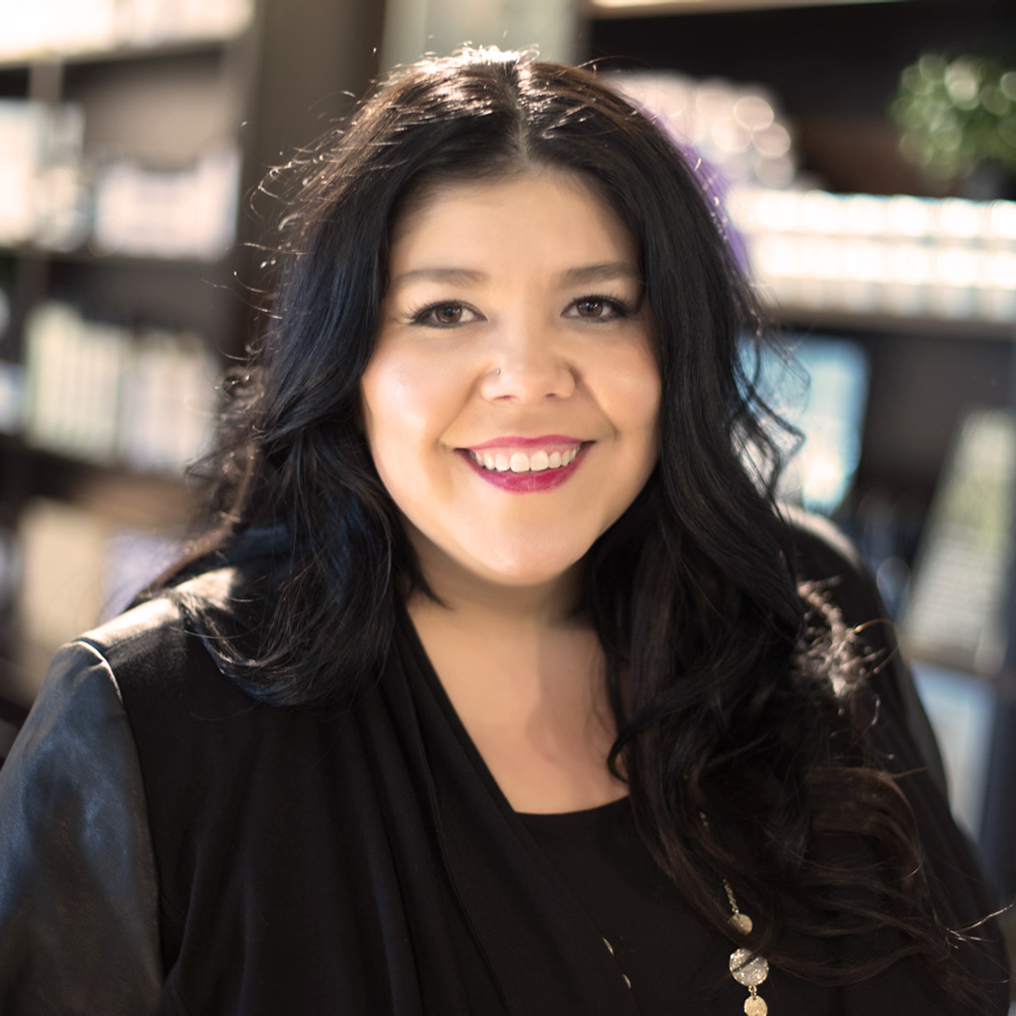 SENIOR HAIR DESIGNER + PROTEGE INSTRUCTOR
Have you ever met someone who can make you instantly appreciate how much fun you can have just enjoying the company of one another? Anyone who has had an appointment with Tasha knows the answer is yes. Tasha is kind, loyal and knows exactly how to put a smile on everyones face.
She and Stephanie go way back. After spending years working in salons together, starting businesses and families, Tasha came to White Rock in June 2010 to re-unite with Stephanie and join the all-star team at Mystique.
Tasha's passion is to make each client feel incredible in her chair and she has been doing just that for over a decade now. Although a long-time graduate of the Utopia Academy of Hairdressing, Tasha still makes education a priority, receiving numerous certificates in colour, style, piercings, and waxing. Tasha is one of our in-house Master Colorists with La biosthetique, and is also our Up-Styling Portege Trainer. Not only is Tasha amazing with long hair, she is one of our barbering masters; her abundant male clientele would surely agree she can cut a good fade.
Tasha loves the teamwork philosophy and creative environment of Mystique that allows her to be a Hockey Mom, all-star wife, and working woman all at the same time.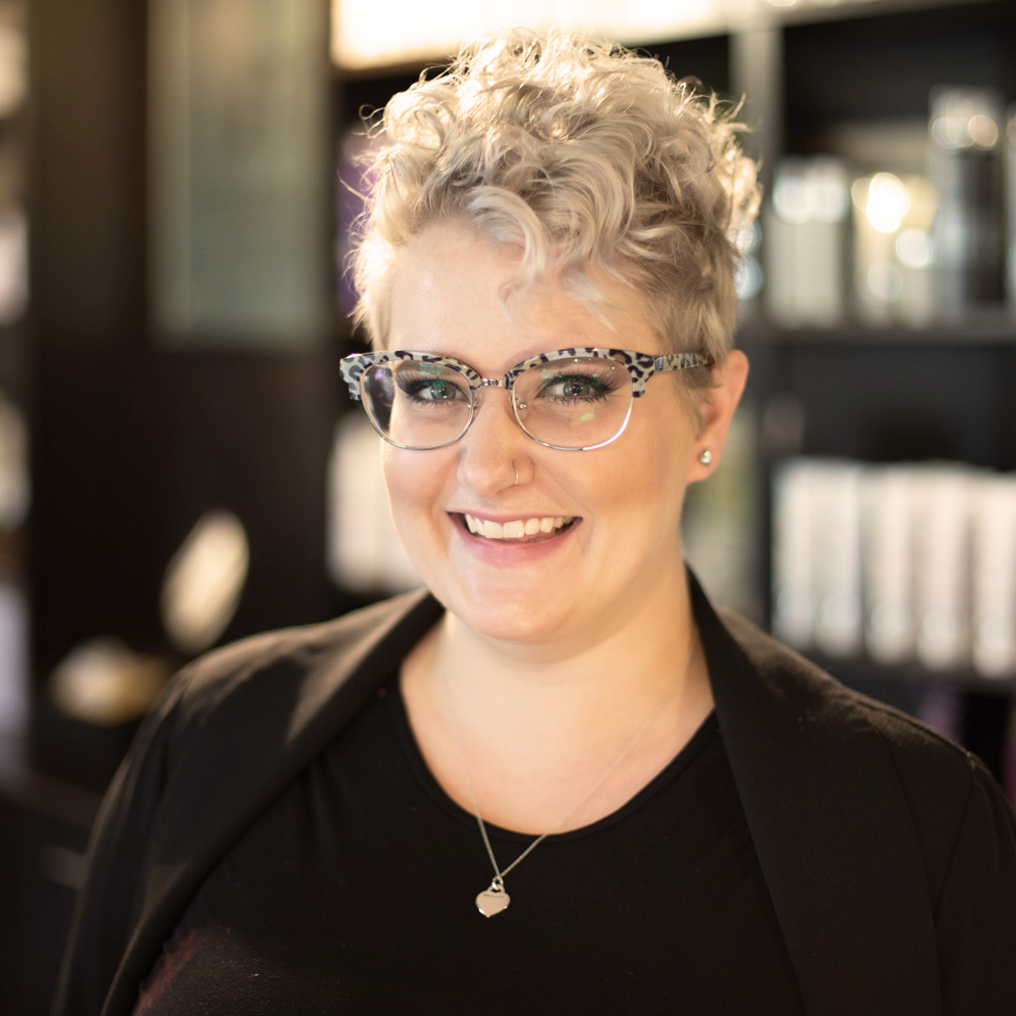 HAIR DESIGNER + MAKEUP ARTIST + HAIR PAINTING INSTRUCTOR
Nicole has extraordinary talent when it comes to hair and make-up. This Hair Painting queen graduated at the top of her class holding diplomas in special effects make-up, airbrushing, as well as hair styling. Nicole joined the Mystique team as a Protege in June 2014 and has not looked back!
A veteran makeup and hair stylist in film, TV, and theater, Nicole is now passionate about helping clients look and feel their best. Her expertise in free-hand work, such as Hair Painting and balayage, and her confidence in make-up can be confirmed by her ecstatic clients. Nicole had a once in a lifetime opportunity to work backstage at Paris Fashion week with the incredible artistic team from Labisothetique in October 2018.
Nicole loves how the Mystique team bonds together, bouncing ideas off of one another, and working together to exceed our guests' expectations. She takes full advantage of the advanced training Mystique offers, which in turn expands her craft every day.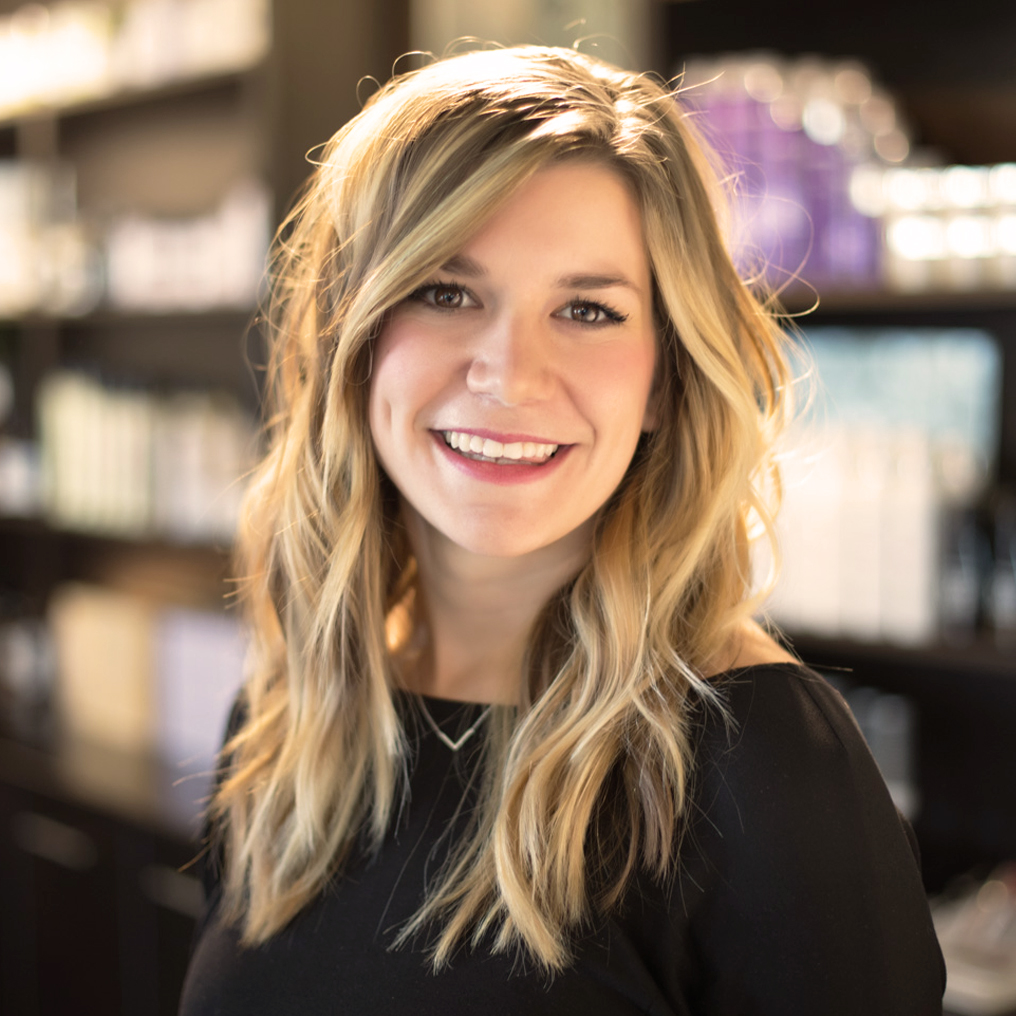 HAIR DESIGNER
After joining our team in July 2016, Erin has fully completed Mystique's Protégé program and is enjoying building her career alongside Mystique's ever-evolving stylists. She is incredibly passionate about Hair Painting and the natural sun-kissed look it creates. Erin's bubbly personality and contagious laugh makes her a client favorite. Her highly detailed consultations and motivated nature help her produce some stunning hair, from blunt bobs to platinum blondes! She loves nothing better than having the opportunity to use her education to create looks for her guests that capture and celebrate their inner beauty and personal style. She's always ready with smart homecare tips to up-keep those great styles!
Erin loves the relaxed atmosphere and beach side vibe of Mystique. The collaborative environment drew her to Mystique and the commitment to continual education keeps her motivated to continue learning each day! Davines provided a unique opportunity for education and travel and Erin was able to enjoy a trip to Iceland in May 2019. Erin had the opportunity to teach alongside Stephanie in Nepal in March of 2018 and continues to be a highlight of her hairdressing career thus far.
HAIR DESIGNER
Have you met Jessa yet? Enthusiastic, outgoing, driven, team player are just some of the ways we would describe her.
Jessa completed our in house Protégé Program alongside Brandie, where she excelled in advancing her styling and colouring skill sets. Jessa graduated hair school in early 2015 and started with Mystique in Sept 2016. Jessa prides herself on being an Extension Specialist where she takes the utmost care in her guests' natural hair's health, and making the extensions virtually undetectable. From Hairpainting to smoothing treatments Jessa's artistry excels with her guests of all ages. If you haven't experienced a scalp massage and bombshell blowout from Jessa, make sure you book in soon! Jessa is a breath of fresh air at Mystique and is our highly motivated-no excuses-go-getter with a side of wit.
Jessa loves the family atmosphere within Mystique and strives to make every day in the salon a fun experience for everyone. Jessa had the opportunity to teach alongside Stephanie in Nepal in March of 2019 and continues to be a highlight of her hairdressing career thus far. Davines provided a unique opportunity for education and travel, and was able to offer Jessa a trip to Iceland in May 2019.
HAIR DESIGNER
Having an eye for blondes, Hailey is fast growing her clientele with White Rock beach babes. Her love for hair and attention to detail with a splash of "perfectionism- said in the kindest way possible". Hailey especially loves the details of Hairpainting, and how you can customize each look to her guests wants and needs. Hailey started as a Protege in 2017 and earned herself a chair in 2018 and has been increasing not only her guest list, but her skills ever since. Committed to continual education and growth both personally and professionally we have no doubt that Hailey's work will continue to impress us for years to come.
The unique working environment drew Hailey back in when she did her work experience in 2014. Excited to work in an uplifting environment that brings out the best in each other, Hailey waited until all of life aligned to apply at Mystique after her daughter was born. One of Hailey's favorite parts of her job is hearing her clients individual stories that you will often hear her wowing as shes follows along. Hailey loves nature, bald eagles and the beach-side vibe Mystique enjoys daily.
HAIR DESIGNER
Since starting hair school in high school, Madi had a head start on her career coming to us as an assistant in 2017. Madi has proved very quickly she was in it for the long haul and earned a place in Mystique's Protege program. Having the most amount of time in Mystique assisting, Madi has made a name for herself as our shy yet sassy hustler. If you have been into Mystique lately you have probably noticed she's working more behind the chair. Yes, she has passed through our Protege program and is building her guest list as we speak.
Madi loves that Mystique provides the opportunity to continue learning and growing as a stylist. The paddle boarding across the road is a huge perk too.
HAIR DESIGNER
After graduating from JCI, Rachel jumped right back into training at Mystique in our in house Protege Program. Rachel's easy going personality made her an easy fit with Mystique's stylists. Rachel is a foiling and hairpainting wizard and blows our minds with her innovative approach.
Rachel grew up in a large family which serves her well at Mystique as she loves the team of women she gets to work with daily. The environment and team atmosphere grabbed her attention from the start, but familiarizing herself with the guests is what keeps her going. She's a real people person and thrives on a good consultation - but don't worry if you're a book worm or a Netflix enthusiast, she'll leave you be while creating magic with your locks.
Are you interested in becoming part of the Mystique family?
We are looking for positive, upbeat stylists who have successfully completed their education at hair school. You must be the kind of person who likes to work hard, works well within a team, and is consistently looking to better yourself.
We want someone with passion and a flair for creativity who can make colour pop and curls bounce. We want someone who can cut the perfect pixieand edge the perfect fringe.
Mystique takes top graduates from schools around the world and offers them an extremely thorough post-graduate program, giving them the opportunity to work alongside our stylists with the goal of forming them into the nation's most talented artists. This ensures that by the time these students hit the floor they have skills and a portfolio that far surpasses that of their competition.
A Mystique Protégé has gone through extensive education, including advanced cutting and coloring, as well as countless hours working alongside the mystique team. Protégés working at Mystique are in the final stages of their education and are under the direct supervision of a master educator.
If you think you've got what it takes to be part of our Mystique Hair Design team, please send us your resume and tell us why you would be a great fit for Mystique.